Laguna Niguel Stamped Patio
Excellent Stamped Patio Contractors in Laguna Niguel, CA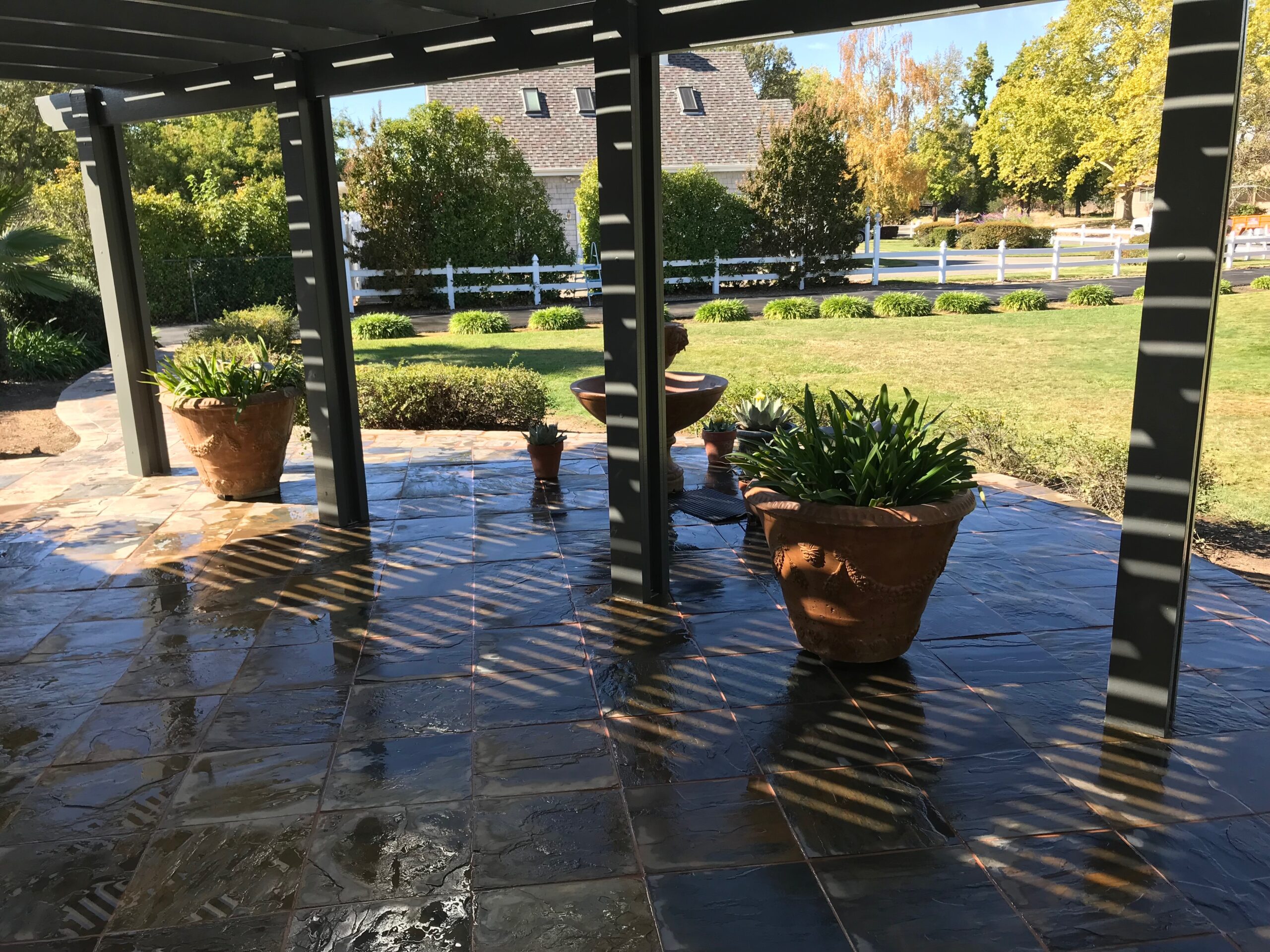 It has always been hard for many Laguna Niguel property owners to choose the type of patio to install. While making a choice can be easy for other concrete works like driveways, the case is different for patios. This is because there are several patio options, with each having its impressive properties. A stamped patio is an option that comes with several benefits over the others. This article will help you know everything about stamped patios so that you make an informed choice.
Before starting any concrete project, it is always important to find the right contractor. In Laguna Niguel, you can get in touch with us at Laguna Niguel Pro Concrete. We are a reputable patio contractor as we are well-known for giving the best services. With us, your project comes first, and we will put all our skills to use to make sure your patio looks amazing. Call us at (949) 635-7090 and work with the best contractor in town.
A stamped patio has the capability to make your home aesthetically appealing. If you are a homeowner who is concerned about your home's aesthetics, then you are in the right place. We are the patio contractor to help you achieve what you want. Call and get in touch with our professional team, which has helped hundreds of Laguna Niguel property owners transform their properties.
Benefits of a Stamped Patio
A stamped patio, as we said earlier, outdoes many paving options in the construction industry. One of the most common reasons why you should go to this patio is its strength. This option has the ability to resist harsh weather and other common damages. If you want a patio that will stand the constant foot traffic, then stamped is the way to go. For assured strength and durability, let us handle all your concrete works. 
Another reason to go for a stamped patio is its beauty. This patio can be easily manipulated to become appealing and attractive. It helps you achieve a custom, luxurious color or texture, making it the best option for home improvement. At Laguna Niguel Pro Concrete, we are the contractor to contact for satisfactory concrete services.
Will Stamped Patio Crack?
This is one of the commonly asked questions when it comes to a stamped patio. A stamped patio is well known to resist cracking even during extreme weather conditions. However, this is only possible if the installation is done properly. Under good maintenance, your patio will last long before you can notice any cracks. For proper patio installation and other concrete services, give us a call today at (949) 635-7090.
Although a stamped patio is highly resistant to cracking, it may have tiny cracks after some time. The good thing is that you won't notice these tiny cracks as the stamped texture makes them almost invisible. If you have an older stamped patio that has cracks, you reach out to us for concrete repairs or a new one.
Why Professional Contractor
The easiest way to avoid any unnecessary problems is just to have our expert professionals handle your patio. Without experience, it won't be long before you call for concrete repairs. Not to mention how unattractive your patio will be looking.
At Laguna Niguel Pro Concrete, we know the temptation that comes with concrete projects to save money by doing self-reliant works. That's why we have the most affordable prices so that you can find it cheaper to hire a professional like us. This is so that you can avoid making those costly mistakes that you will regret later. Get in touch with us any time you have an upcoming project and let the experts give you what you deserve.
The Cost of Stamped Patio
A stamped patio is a cost-effective option when upgrading your home. Depending on factors like location and the size of the patio, the cost can widely vary. Generally, it shouldn't be expensive to get a stamped patio for your property. One of the things that can help you cut costs if you are on a tight budget is an affordable and trustworthy concrete contractor.
Call us today at (949) 635-7090 if you are looking for such a stamped patio contractor in Laguna Niguel. We have pocket-friendly services that will enable you to upgrade your outdoors, even with a tight budget. At Laguna Niguel Pro Concrete, we are dedicated to giving you the best services.