Laguna Niguel Concrete Contractor
Number One Concrete Contractors in Laguna Niguel, CA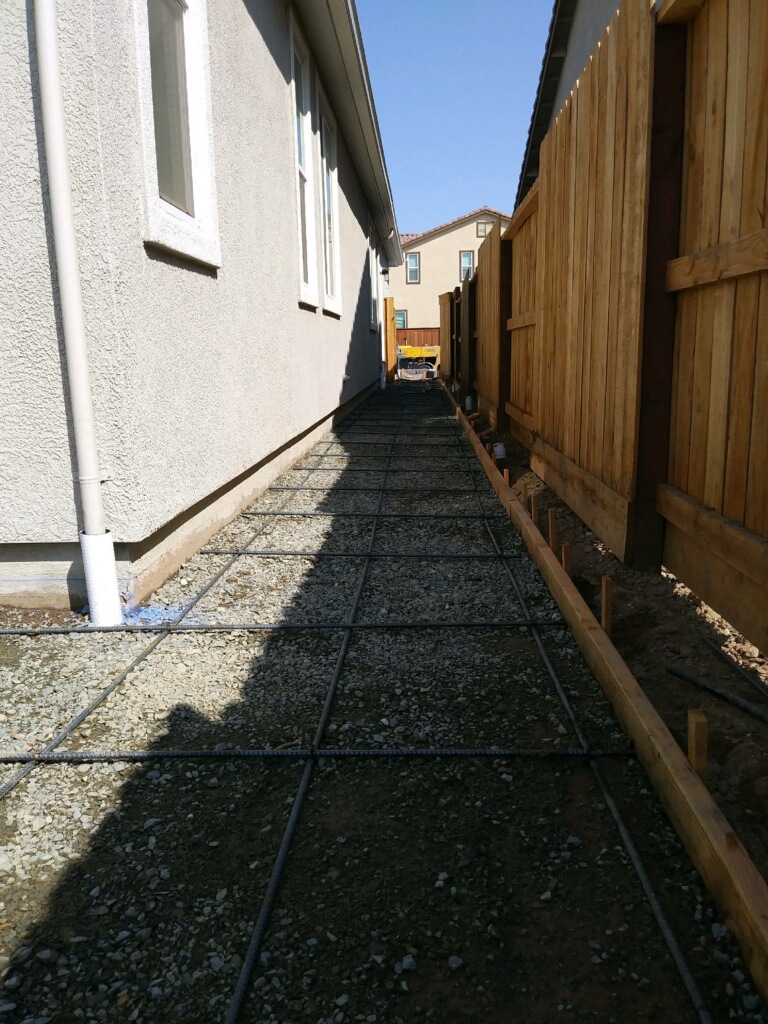 Whether you are planning to refinish your old property or building a new one, a concrete contractor can definitely help you out. While a few concrete works can be done on your own, most of the concrete masonry works require expertise and professional skills. You surely wouldn't like to mess up with the crucial concrete structures of your household. That's why hiring a top-rated concrete contractor would bring you a lot of relief. A reputed contractor such as us would ensure that your project goes smoothly and efficiently, without much hassle.
We at Laguna Niguel Pro Concrete have excellent and trained concrete contractors in Laguna Niguel. Call us at (949) 635-7090 and get free estimates for your projects.
Services Offered
We offer a wide range of concrete services, starting with concrete masonry, pouring concrete slabs, concrete resurfacing, building a concrete patio, sidewalks, driveway, installing concrete pavers, stained concrete, decorative concrete, concrete stamps, and the list goes on. You can get in touch with us to know more about our services, and we would gladly answer all your queries. Just dial (949) 635-7090
Now, let us give you a quick introduction to a few of our services.
Concrete Slab
Pouring a concrete slab is an essential part of any construction. It provides the basic foundation of any structure. Therefore, the concrete slab has to be hardy, durable, and well-made. As expert concrete contractors, we are efficient at pouring the best concrete slabs for your project.
Concrete Resurfacing
Concrete resurfacing is a great option if you are bored with your old, grey concrete floor, or there are some cracks on your existing surface. Refinishing the concrete is an easy process to repair the old surface without getting rid of it entirely. Our expert professionals are equipped with all the skills required to perform this task for you, with utmost perfection.
Concrete Patio
Who doesn't love a luxurious patio? A concrete patio offers not only durability and stability but also a great deal of aesthetic appeal. Thanks to modern solutions, concrete surfaces do not look bland anymore. There are plenty of colors, designs, and textures available for making your concrete patio stand out from the rest. Our expert masons will add a touch of elegance to your patio, besides making it sturdy and resilient.
Concrete Driveway
Having a strong, well-constructed driveway is a must for any modern house. Any other material cannot provide the amount of endurance and longevity that concrete offers. Our team will make sure that your concrete driveway is not only well-built but also looks appealing.
Concrete Sidewalks
Concrete sidewalks add an enormous amount of value to your property. A nicely decked up house remains incomplete until the sidewalks look equally beautiful. Concrete is a popular choice of material for making sidewalks, as they offer variety, longevity, and sturdiness.
Decorative Concrete
Decorative concrete ensures that you do not have to deal with boring, grey cement anymore. Thanks to decorative concrete, you can add a great deal of variety to your concrete surface. You can replicate the designs of expensive stones, wood, and any other material of your choice without increasing your budget.
There are many more services that you can avail of at Laguna Niguel Pro Concrete. All you need to do is give us a call at (949) 635-7090, and we will get back to you with all the details.
Why Hire Laguna Niguel Pro Concrete?
For your concrete project, you should never compromise on the quality. That's why you must only hire a professional contractor that has all the skills required to carry out your work efficiently. Laguna Niguel Pro Concrete is a leading masonry contractor in CA, and we believe in our proficiency, services, and great craftsmanship. There may be plenty of other contractors, but what they don't possess is our level of customer satisfaction. So what are you waiting for? Call us now at (949) 635-7090 and get a free quote!