Rancho Mission Viejo Concrete and Masonry Contractor
Top Concrete and Masonry Contractors in Rancho Mission Viejo from Laguna Niguel, CA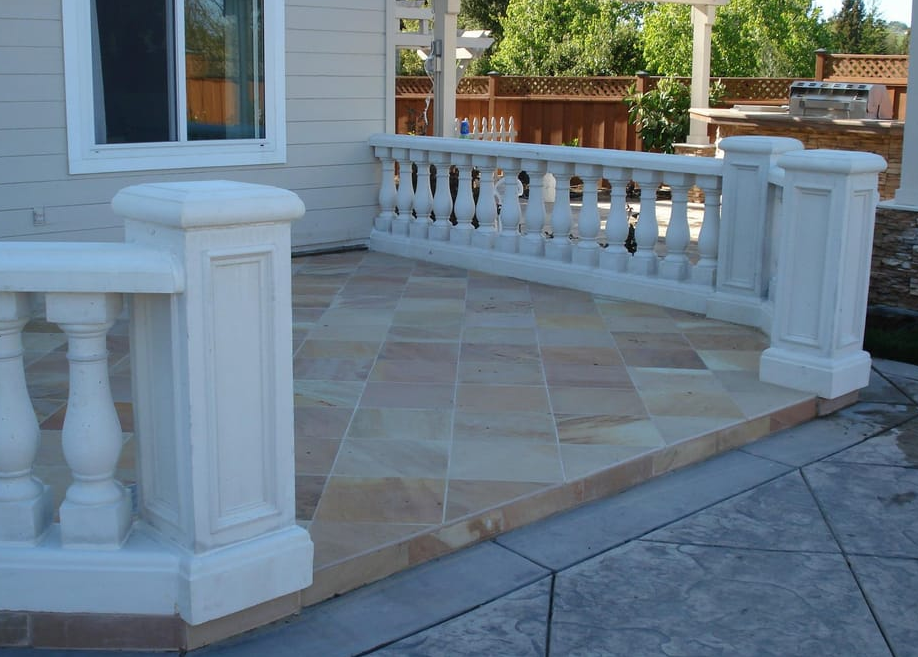 If you aspire to live in a place that offers world-class amenities with a touch of modernity in every walk of life, Rancho Mission Viejo is just the right place for you. Your hunt for a better living place with all elements of luxury and comforts ends here. Buying a home here is an investment, and you can further improve its value by constructing new structures like patios, driveways, pool decks, etc. at your home or office. If you are planning to improve the outdoor space by incorporating new concrete structures or repairing the existing ones, call us at Laguna Niguel Pro Concrete at (949) 635-7090. We will perform the job to your satisfaction. 
Rancho Mission Viejo Concrete Contractor
Our workforce at Rancho Mission Viejo Concrete Contractor is professionally qualified and has a strong technical background. The most common construction material we use in our projects is concrete. It is a strong construction material, and as we all know, it is widely used to build roads, floors, walls, bridges, dams, etc. Even the foundation of your house where you live, the office you work, and the surface of your kid's play are all made of it. When the foundation of any structure is not constructed properly, it will not stand the test of time. Hence always hire professionals who are more productive at the job site and can give assurance that the structure they construct will stand the test of time.
Concrete Foundation
The concrete's beauty is that you can pour it into any frame to get the desired shape. Concrete structures are obtained by pouring slurry mix onto the desired mold. We, as skilled professionals, first conduct the site inspection to identify the various needs of constructions. Can you imagine how disastrous it would be if the foundation of your home is not properly placed? The entire building that rests on such a foundation may collapse because if proper care is not taken. Hence to eliminate the scope of grave mistakes, working with reliable Rancho Mission Viejo Concrete Contractor can be your best solution.
Concrete Driveways
Driveways receive the climatic disturbances apart from a load of vehicles and footfalls. Hence you may want to settle with cheaper options for the construction of driveways. The best-suited material that is also economical and enhances the curb appeal is, without any doubt, concrete. They last longer and require lesser life cycle expenses. Creative design options are widely available for concrete driveways if you are bored with the traditional gray look. Concrete surfaces are cooler and also absorb less UV radiation. People often opt for stamped concrete driveways not only because it can mimic costly surfaces but also because it can add to the resale value of the property.
Rancho Mission Viejo Masonry Contractor
For all your brick and stone masonry work like constructing a retaining wall to evade soil erosion, fireplaces, granite or stone walkways, hardscaping, etc., contact experienced Rancho Mission Viejo Masonry Contractor. 
Stone Veneer
They are a very good decorative option if you are planning on resurfacing your walls. If you want stone application only for facing or decoration, then a stone veneer will serve the purpose. They are the cheaper version of actual stone surfaces, and believe us; our experts can make it look so original that no one can tell the difference. 
Outdoor Fireplace
If you want your outdoor space like backyard or front yard to catch your guests' attention, go for an extraordinarily looking outdoor fireplace. Our professionals can make them look unique using concrete, stones, bricks, etc., as we have expertise in constructing stand apart outdoor fireplaces for our clients. 
Discuss your concrete and masonry requirements in Rancho Mission Viejo with our experts at Laguna Niguel Pro Concrete, dial (949) 635-7090 now.