Laguna Hills Concrete and Masonry Contractor
Best Concrete and Masonry Contractor in Laguna Hills from Laguna Niguel, CA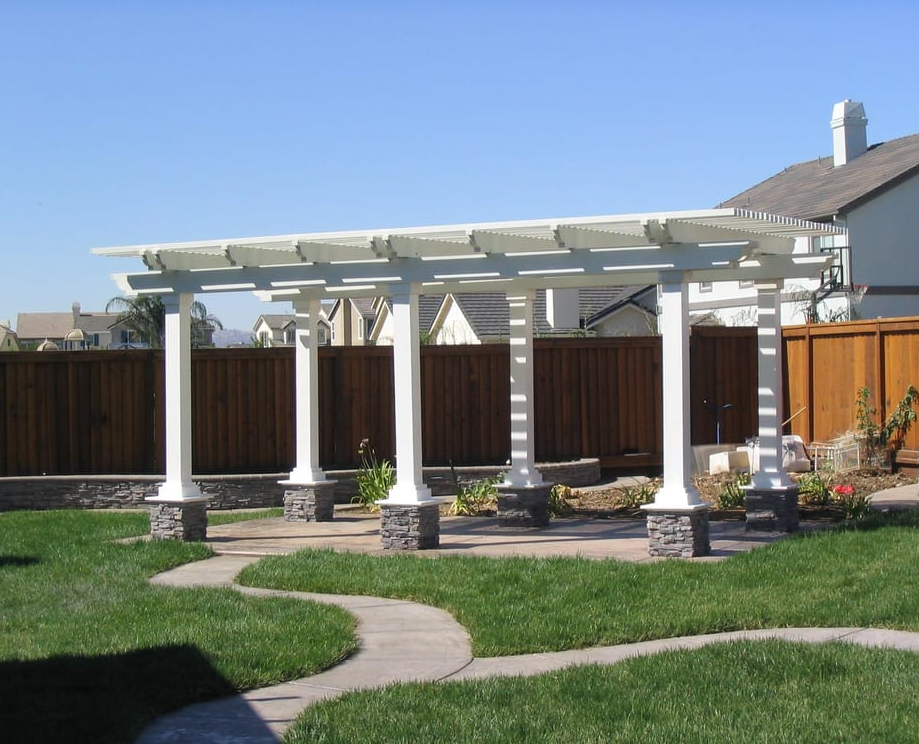 A high standard of living is possible in Laguna Hills as the place is home to beautiful and attractive houses. When you invest in the construction of a residential property, take the services of professionals like Laguna Niguel Pro Concrete, who can transform ordinary space into aesthetically improved space. A driveway, sideways, pool-decks, garden, outdoor fireplace, etc., are some areas that we can construct as well as repair.
These areas serve as decorative items, but they also improve the value of the property. Call us at (949) 635-7090 to fix an appointment with one of our concrete and masonry contractors in Laguna Hills who can help you answer all your queries regarding the construction project you are planning on your property.
Laguna Hills Concrete Contractor
Expect the best concrete services after handing over your requirements to the best Laguna Hills Concrete Contractor. There are various ways to utilize outdoor space like constructing pool-decks, patios, retaining walls, hardscaping, etc. Your cherished assets give you multiple options to beautify it. Concrete applications to your home or office are not just for strengthening the base or foundation, but you can also have a wonderfully designed space that can cause neighbors envy.
Decorative Concrete
It is possible to improve the aesthetical appeal of any space with concrete because it is now available in decorative types. Decorative concrete is highly used in commercial settings, but you can also adore your outdoor space with it. A dull slab of gray concrete will get a new appeal with decorative concrete stampings and finishes. They offer great benefits and extend the life of slabs or blocks with an extra layer of protection. You can get them applied over the existing concrete surface at attractive pricing with us. We are the top Laguna Hills Concrete Contractor that can create any design of your dreams for both your indoor and outdoor structures. 
Concrete Pool Decks
If you want an easy to maintain pool deck, then concrete pool decks are right for you. Concrete pool decks have gained much popularity in recent times, and many homeowners are turning to it. You can create a customized look for your pool with colored or stamped concrete. 
Laguna Hills Masonry Contractor
As a trusted name among masonry contractors in Laguna, we lay building materials like concrete and bricks and construct appealing surfaces as well as structures. We also carry out concrete repair works wherever needed. We are equipped with a skilled workforce and the latest machinery, which can make your project hassle-free and time-bound. As a reliable Laguna Hills Masonry Contractor, we work only with quality materials that are both attractive and durable. We perform our masonry duties by thoroughly understanding and assessing the technical drawings of your project.
Bricklayer
Bricklaying is an important feature of homes as they offer resistance against the water and save the walls from moisture and damages. If you want to construct a retaining wall, bricks are a good option for the same as they are more durable. Moreover, as a popular Laguna Hills Masonry Contractor, we offer bricks in different colors, shapes, textures, and finishing to make your project much more appealing. 
Retaining Walls
If you do not want the soil in your garden area to be washed away in rain waters, consider constructing a retaining wall in outer space. Poured concrete is a popular material for retaining walls for its strength and variety of design options. They also serve as an appealing element in your outer area.
Call us, Laguna Niguel Pro Concrete at (949) 635-7090 to know in what different ways you can improve your outdoor space.