Laguna Niguel Concrete Pouring
Most Competent Concrete Pouring Contractors in Laguna Niguel, CA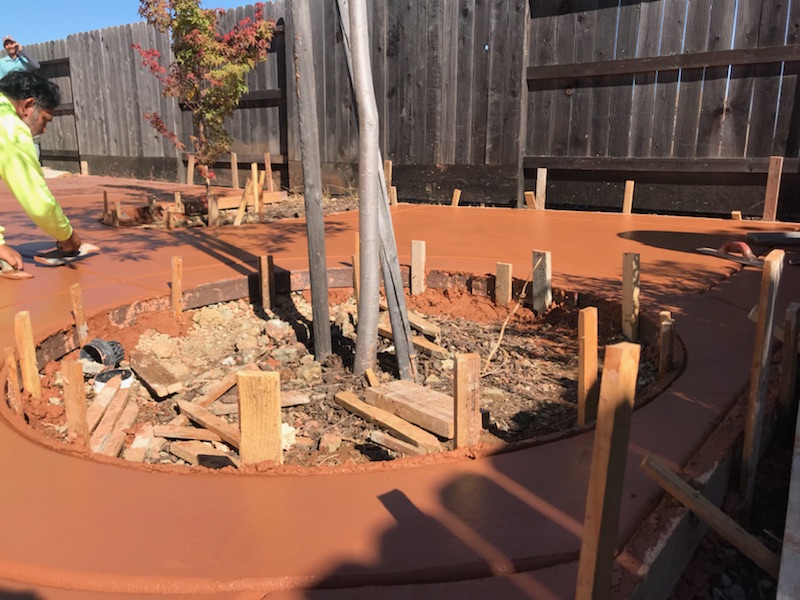 Quality and affordable concrete pouring services are what you need for a flawless and durable project. For such concrete services in Laguna Niguel, you should call us at Laguna Niguel Pro Concrete. We know how poor concrete pouring can greatly affect your projects, and that's why we have outstanding services you can trust. Reaching out to us is the solution to your concrete needs.
Give us a call at (949) 635-7090 and relax as we work on your concrete pouring in Laguna Niguel.
When it comes to concrete works, flaws can have serious consequences. Most errors in this field occur as a result of less technical experience. Concrete pouring is not an exemption when it comes to perfection. Pouring must be perfectly done to avoid these errors. You need expert help when it comes to concrete, and you don't need to worry because we are here for you. 
At Laguna Niguel Pro Concrete, we are a concrete contractor who is committed to ensuring you get the best services. Our experienced team can help you successfully start and finish your concrete projects. Talk to us, and we will have our experts there to ensure your projects are as exactly as you want them to be.
Hiring a Professional for Concrete Pouring
Most people go for self-reliant work when it comes to concrete works without carefully weighing the risks that come with it. This is a common trend among many homeowners who want to cut on costs. It is important to note that with doing it yourself, you risk spending more. Hiring a competent contractor is what you should do when it comes to concrete pouring.
When you keenly assess the risks of doing it yourself, you will find professional help cheaper and easier. If you don't want to struggle with concrete pouring for days, give us a call today at (949) 635-7090. We can save you the struggles and disappointments by giving you professional concrete services.
We are an experienced concrete contractor, and you will avoid poor structures and overspending by hiring us. Mistakes made in projects have been known to cost more to rectify or later on concrete repairs. Reach out to us and avoid encountering such problems in your project. We also value your time, and with us on your project, you know it will take the shortest time possible.
How Much Will It Cost?
At Laguna Niguel Pro Concrete, we are an affordable contractor, and if you ever need pouring services, just give us a call. Only a trustworthy contractor who values their reputation will pour your concrete at a lower price. Costs, as usual, vary from one location to another and depending on the size of the project. It is also always important to compare concrete pouring prices from different contractors before hiring.
With us at Laguna Niguel Pro Concrete, you can get a free quote for your project to help you plan your budget. Get in touch with us today if you haven't found an affordable contractor for your concrete project.
When to Pour Concrete
Concrete will crack when poured during low temperatures. Water in the concrete will cause cracks when it expands, making your structure weak. Such a structure will cost you more, especially on concrete repairs. Talk to us today at Laguna Niguel Pro Concrete, for perfect pouring services. We are experienced, and you won't have a cracked concrete surface after pouring.