Laguna Niguel Outdoor Fireplace
The Most Trusted Outdoor Fireplace Contractors in Laguna Niguel, CA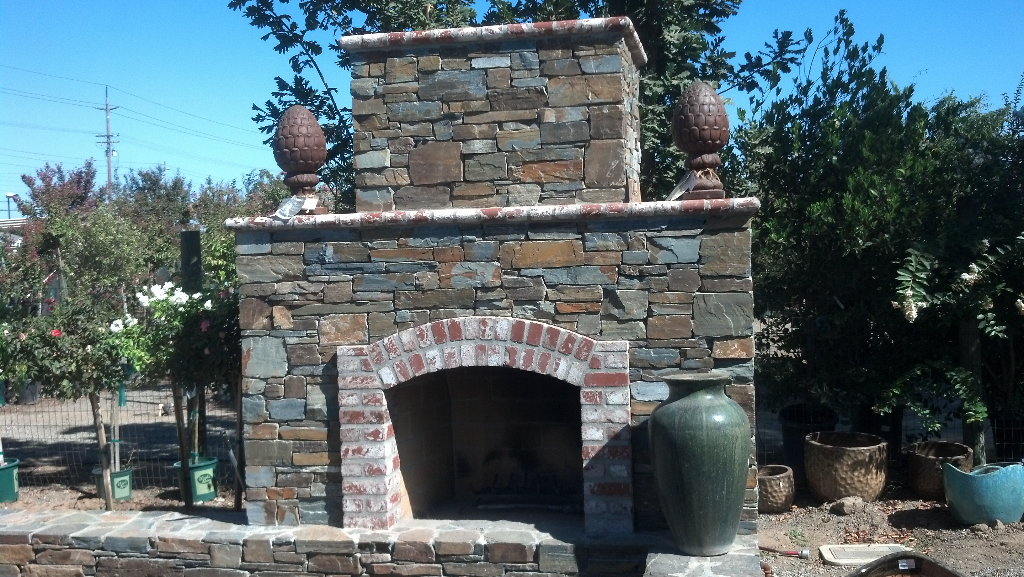 If you have a fireplace inside the house, then you already know how great an asset it is. But if you don't, then it's never too late to get yourself one. Modern houses can be restrictive in terms of accommodating a fireplace. That's why an outdoor fireplace can be the perfect solution. People with ample space in their lot can easily install a fireplace in the backyard. And why wouldn't they? There's hardly anything that matches the calm and peacefulness of a night sitting under the starry sky with the fireplace burning nearby.
If you are fond of the warmth of fireplaces but are not sure where to build one, don't worry. We are here to help you out. Getting yourself a fireplace is not an easy task. You have to decide on the material, the design and you will also have to remember the location and available space. We are gonna discuss more outdoor fireplaces. So let's dive in!
Call us at (949) 635-7090 for installations of outdoor fireplace in Laguna Niguel.
Outdoor Fireplace: Material and Design
Fireplaces are all about personal taste. At the end of the day, you need to be fully satisfied with the choices. That's why there's a lot of personal planning involved here. First and foremost, you should have complete knowledge of the space. You have to remember that proper breathing space is needed for the obvious safety and security. Once that's out of the way, you can definitely build a patio around it. Patios with fireplaces look luxurious, and even a poolside fireplace looks amazing. 
Reach us by dialing (949) 635-7090 to get free quotes.
Next, you will need to choose the material. For a fireplace, you will need materials that are excellent at withstanding fire. And in this regard, brick is the best option. Bricks are made from natural clay, and they are heated during the manufacturing process. That's why bricks provide excellent resistance to fire. Moreover, bricks have the natural rusticity that is gorgeous to look at, and after coming in contact with fire, bricks develop multiple shades that are even better to look at. Brick fireplaces really add the glamour under a sunny climate, and they go particularly nicely with Spanish designs. 
Stone is another great material for your fireplace needs. Stone fireplaces look beautiful, thanks to the diversity of stones. Stones are colorful, exotic, and they carry a lot of designs too. So if you have a house filled with stone walls or designs, a stone fireplace will really be a nice addition to the set.
Concrete fireplaces are a good option too. Concrete is used widely, and it's a very safe choice. Moreover, concrete fireplaces don't burn a hole in your pocket. But if you need to know more about various materials available for the outdoor fireplace, just give us a call at (949) 635-7090.
When it comes to design, you will have plenty of options to choose from. But if you don't like the default choices, we can always customize it to your preferences. You can decorate the chimney, have a modern and rustic mixture, or just go for a minimalist design. 
Outdoor Fireplace Installation: Why Hire Only Professionals
As we have described so far, outdoor fireplaces are all about personal taste and freedom to customize. But for that, you will need people who have the necessary knowledge and expertise of the job so as not to ruin the structure. Building a fireplace is a very tricky task since any minor flaw in the design can lead to a huge disaster. That's why it's always best to hire people who possess expertise. We at Laguna Niguel Pro Concrete always provide you the required experience and guidance so that you can get your dream outdoor fireplace conveniently and safely. To know more about us, just give us a ring at (949) 635-7090.