Laguna Niguel Colored Concrete
Top Colored Concrete Contractors in Laguna Niguel, CA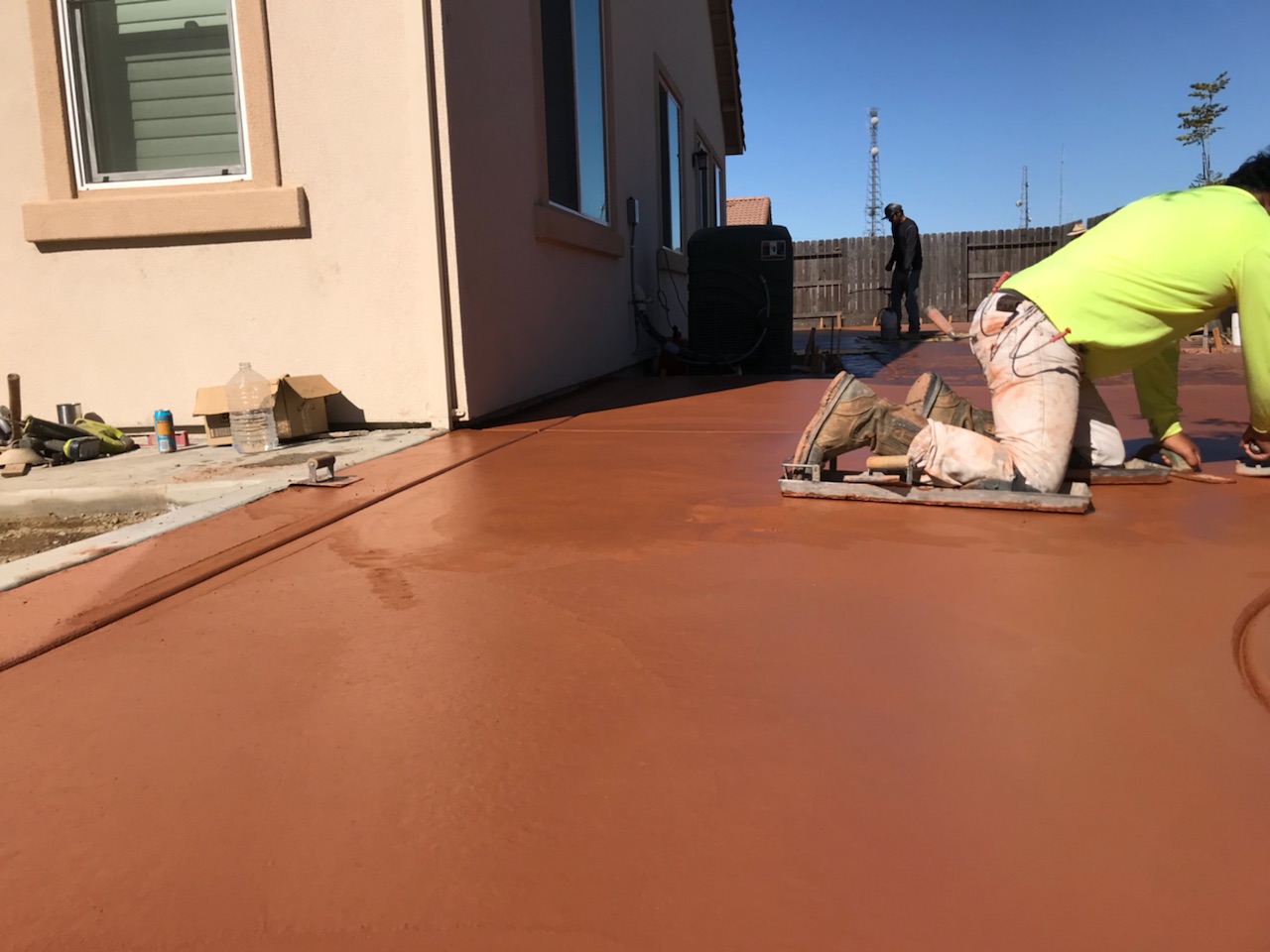 Colored concrete, just as the name suggests, is common concrete that has integral colors added into it. This is a common type of concrete that, if installed properly, will give amazing results. Most property owners prefer it over several other options because of the benefits it comes with. For colored concrete installation in Laguna Niguel, you will need to work with an expert contractor. At Laguna Niguel Pro Concrete, we are the kind of contractor to give you a perfect decorated concrete surface.
When it comes to decorative concrete, colored has shown impressive results. It is a good option to include in your home improvement plan. This is the type of concrete that will help you achieve elegance in your home. Give us a call at (949) 635-7090 today if you need a dull home solution. We will be there as soon as we can and make your home colorful and appealing.
The importance of having this type of decorative concrete done by a professional cannot be ignored. You obviously need professional help here. Not all contractors will give you perfect services. In Laguna Niguel, most contractors aren't as dedicated as we are to making sure you get satisfactory services.
Making Colored Concrete
Two ways can be used to make this type of concrete. In the first method, we usually mix colors with concrete before pouring. The mixed pigments are thoroughly mixed with wet concrete to ensure uniformity. After mixing, the concrete can now be poured and leveled. Mixing is technical, as the right amount of mixed pigments should be used. This is something you should let the experts do rather than attempting it on your own.
In the second method, concrete can be colored by simply dusting coloring components on wet concrete. Here concrete has to be poured and leveled first before the dusting with the color. Being an expert concrete contractor, reach out to us, and we will give your concrete a color using any of the above methods.
Advantages of Colored Concrete
This type of concrete offers more than just color. These are some of the benefits you will enjoy when we install it for you. We are the best concrete contractor to color, pour, and level your concrete. 
Strength and Durability
This option will give you the strength and durability you have been looking for in your home. Concrete has always proven to be the best option when it comes to the two properties. Once properly installed, concrete surfaces are well-known to stand the test of time. The only thing you need is an expert contractor with excellent concrete services to install it. In Laguna Niguel, we are the contractor to call for such services. 
Wide Variety of Color Options
You will have an endless list of colors to choose from when you decide to go for this option. That means you can customize how you want different surfaces of your home to look. You can give us a call at (949) 635-7090 if you need any advice on the colors to choose for your concrete. We are a contractor who listens to you besides giving you affordable concrete services.
Will My Concrete Colored Surfaces Fade?
The inorganic nature of the color pigment in your concrete makes it fade resistant. The only fading you may notice may be from the concrete itself. It may become darker and affect the color pigment giving a dull look after some time. Talk to us today at Laguna Niguel Pro Concrete if you need a concrete surface with custom colors, and we will give it to you. 
Sealing Your Colored Concrete Surfaces
To keep your concrete in good shape, you should have us seal it for you. After sealing, your surface will have increased resistance to stains and water damage. There are a couple of sealing options that will work for you. Feel free to contact us for an estimation. You can easily reach us by a phone call at (949) 635-7090, and we will help you.