Laguna Niguel Stamped Concrete
Most Trusted Stamped Concrete Contractors in Laguna Niguel, CA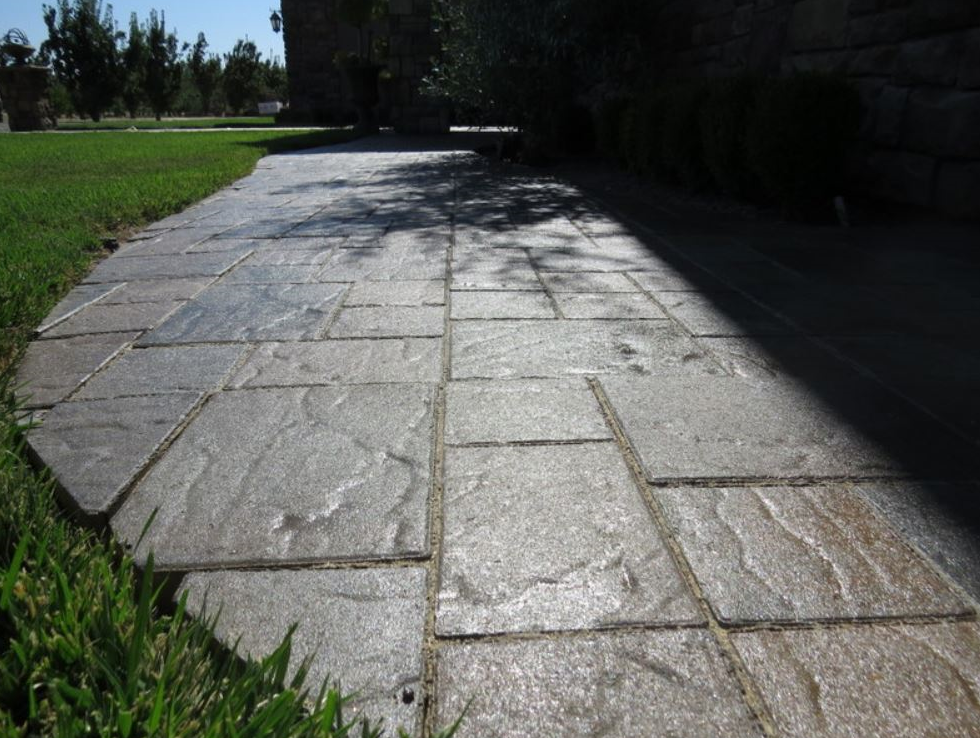 We all know that when it comes to construction, concrete is one of the most important elements. Concrete is not only solid and strong but also extremely trustworthy, owing to its durability. Nothing provides more support and sturdiness than a well-constructed concrete structure. Now when it comes to your flooring, the same rule applies. Be it your driveway, patio, sidewalk, or pool deck, and concrete can provide you with long-lasting flooring. The only issue with concrete flooring is its color and look. The bland grey flooring doesn't really look appealing. That's why stamped concrete comes to your rescue. 
Hire the best stamped concrete contractors in Laguna Niguel area in California! Call (949) 635-7090 today.
What is Stamped Concrete? 
Stamped concrete is a perfect alternative for boring grey concrete. It has a nice color and texture to it, replicating the design and finish of other materials such as brick, rock, wood, different kinds of stones, etc. While materials like stones and wood may cost a lot if you want to use them on your driveway or patio, stamped concrete can create a similar look at a very affordable rate. Concrete is much less expensive, hence stamped concrete doesn't cost much either. Stamped concrete resembling flagstone, wood, tiles, brick, etc. look very elegant in your household's hardscape. 
Stamped concrete has a number of advantages over materials such as stones or bricks. 
Once you have installed stamped concrete, you can sit back and relax for years as long as they last for a very long time.

With stamped concrete, you can choose colors, textures, and designs according to your preference. 

Stamped concrete is affordable.

It requires very little maintenance.

Even if you already have a concrete floor installed, you can choose to install concrete stamps at any time. 
Stamped Driveway
Your driveway needs to be strong and crack-free for sure, and it also needs to look good. A boring, dull driveway is a big no-no. So we suggest, go for stamped concretes and transform the visuals of your driveway.
Stamped Patio
A patio is a place where you can simply sit back and relax or have a party. Stamped concrete is an excellent choice for patios, thanks to the aesthetic looks it offers. If you are on a tight budget, yet don't want to compromise on the beauty of your house, this is an easy solution.
Stamped Sidewalks
The sidewalks of your house also deserve to look amazing. Durability is also a factor when it comes to pavements and sidewalks. Stamped sidewalks look great, and their longevity makes them popular among house owners.
To install stamped concrete in your house today, call us now by dialing (949) 635-7090!
How Long Will Stamped Concrete Last? 
As we were saying earlier, stamped concrete is particularly known for being long-lasting. However, the color needs a little bit of occasional maintenance to stay in proper condition. You can choose to reseal them every few years if you want to retain your stamped concrete's dark colors.
Reasons for Choosing Laguna Niguel Pro Concrete
We are the leading concrete contractor in the Laguna Niguel, CA area. We provide all sorts of masonry and concrete services done by our top professionals. Our team of skilled expert masons strives to deliver the best for our customers. 
Concrete works require years of experience, expertise, and great craftsmanship. Not only that, for installing stamped concrete, a great deal of artistic vision is also necessary to be able to assist our customers in choosing the right variant. We can proudly say that we, at Laguna Niguel Pro Concrete, have all the required skills to execute the perfect masonry work for your house. 
To get a free quote, give us a call right away at (949) 635-7090!