Laguna Niguel Retaining Wall
Most Excellent Retaining Wall Contractors in Laguna Niguel, CA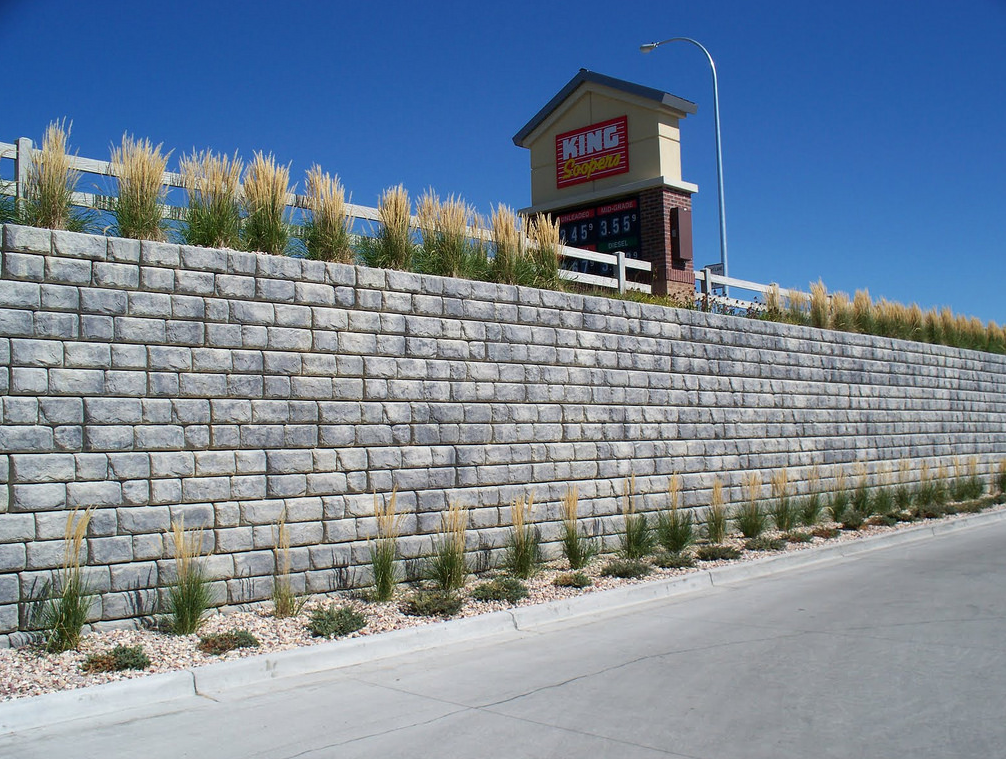 Do you live in the Laguna Niguel area? Are you planning to build a retaining wall for your property? Well then let us tell you that you are absolutely in the right place.
Contact us at (949) 635-7090 if you need installations of retaining wall in Laguna Niguel.
What is a Retaining Wall?
A retaining wall is a solid structure made out of either stone, concrete, or wood. A retaining wall holds back soil so that it doesn't start eroding. This particular kind of wall retains the lateral pressure of soil; hence it has to be very strong.
Types of Retaining Wall
Retaining walls can be of various types depending on the purpose they serve. Let's have a look.
Gravity Retaining Wall
These are the walls that you see almost everywhere. They use their heavyweight to hold back soil from eroding. Bricks, stones, etc. can be used for constructing a gravity retaining wall.
Sheet Piling Retaining Wall
If you have a space crunch, a sheet piling retaining wall would be a perfect fit for your property. Steel, vinyl, etc. are used for building a thin wall that would retain soft soil. But this may not be suitable for all kinds of projects.
Anchored Retaining Wall
As the name indicates, anchored retaining walls are supported by cables for extra protection. This wall would be a good choice when high amounts of soil or load need to be retained. But you must make sure that you get your work done by only professionals.
Retaining walls can be made with different materials, such as stones, bricks, concrete, wood, and so on.
Brick Retaining Wall
Brick remains the most popular material for constructing retaining walls, owing to its durability and support. The rustic look and texture of bricks surely add an aesthetic touch to your landscape, especially if you are fond of traditional designs. Bricks can deal with pretty much all sorts of natural pressure and adverse weather conditions, so you don't have to worry about its sturdiness. But you must keep in mind that brick masonry is a labor-intensive process.
Concrete Retaining Wall
Concrete is inexpensive and provides a great deal of strength to whichever structure you build. Concrete provides a beautiful, smooth finish to a retaining wall that any other material cannot offer. Moreover, if you do not like the boring grey hue, you can choose a color and texture that you like.
Stone Retaining Wall
Natural stones are extremely solid for making walls. They look exotic and add a touch of elegance to your home. However, stone walls need a lot of care as compared to other walls, and water accumulation may cause serious damage to these walls.
Confused about which type of wall would be the best for you? Give us a call by dialing this number (949) 635-7090, and we will help you out. You can also get a free quote for your project!
Why Build a Retaining Wall?
Constructing a retaining wall adds a lot of value to your property. It protects the property from all kinds of damages.
A retaining wall makes sure that there are no chances of flooding due to excessive water accumulation.
If you want to stop soil erosion, building a retaining wall comes as a handy solution.
Although retaining walls are built mainly for holding back soil, you can also use them as a boundary to mark your property.
Building a retaining wall is a long-term investment for your property. Nicely built retaining walls last for a long time, and hardly require much of a maintenance.
Why Choose Laguna Niguel Pro Concrete?
A retaining wall may look like a simple structure, but it is undoubtedly an extremely important element for your landscape. Constructing a retaining wall is not an easy job. You should only trust a leading concrete contractor for this job. We at Laguna Niguel Pro Concrete provide you with expert masons and craftsmen who have years of experience and excellent skills.
Call (949) 635-7090 now to get a free quote.