Laguna Beach Concrete and Masonry Contractor
Exceptional Concrete and Masonry Contractor in Laguna Beach from Laguna Niguel, CA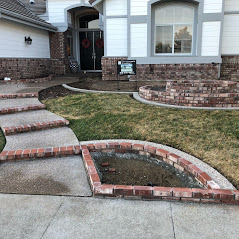 Laguna Beach is amongst such places that offer great comfort and activities to its residents. The houses are beatifically crafted and speak about the craftsmanship of Laguna Beach concrete and masonry contractors. When it comes to the best concrete contractors, Laguna Niguel Pro Concrete is a name that residents in this area take first. We offer a multitude of concrete related services such as paving concrete driveways, building patios, pool decks, outdoor fireplace, waterfalls, etc., for your outdoor landscape. You can enjoy every moment of your outdoor living when we put our professional service into it.
Please contact us at (949) 635-7090 to discover the possible ways of transforming your outdoor as well as indoor living experience. 
Laguna Beach Concrete Contractor
The benefits of assigning your construction job to a trusted and professional Laguna Beach Concrete Contractor are many. Concrete is a favorite material in the construction industry, and it is mostly used for foundations. But this is not the only way to complement concrete workmanship. Besides basic foundations, our skilled workforce is also experienced in using concrete for superstructures, parking structures, floor constructions, and much more. As an experienced Laguna Beach Concrete Contractor, we clearly understand all aspects of concrete from perception to accomplishment. 
Concrete Pavers
Pavers are often used as walkway pavers, patios pavers, pavers for driveways, patios pavers, playgrounds, pool decks, etc. The use of concrete pavers is growing rapidly for both commercial and residential constructions. The best Laguna Beach Concrete Contractor uses pavers in various textures and colors. We properly prepare the base material for the paver installation. There are various steps involved in paver installation, and we carry out the same with perfection. 
Concrete Patios
The patio is an outdoor structure and is exposed to harsh weather conditions. Material like concrete is suitable for constructing patios because it holds up harsh weather extremes. Concrete patios are also cheaper than stone but don't look sub-standard in any way. They create the feel of natural stone and can be colored, stamped, and poured into getting the desired shape. The life of a concrete patio is fairly high, and you can enjoy it for a great amount of time. You do not have to take pain in keeping the patio in good condition, as even a little maintenance will work. 
Laguna Beach Masonry Contractor
As a famous Laguna Beach Masonry Contractor, we construct outdoor fireplaces, retaining walls, pavements, etc., using stones, bricks, and concrete blocks, depending upon the project's requirements. If you have requirements for the fences, chimneys, walkways, retaining walls, etc. call us, Laguna Beach Masonry Contractor, and we will attend to your needs in no time. 
Brick Masonry
Brick is a highly durable and easily available construction material used to construct building walls, retaining walls, fireplaces, outdoor kitchen areas, pavers, etc. We can create a class apart brick structure suitable to the existing backdrop of the outdoor space. We construct very durable and technically-fit structures as we work only with quality materials. As a reliable construction partner, we use only good quality bricks and mortars for construction. 
Stone Masonry
Stone is a common material of masonry along with bricks, concrete, glass block, etc. Natural stones come in various types like granite, marble and limestone and are vividly used in the constructions. We construct building foundations, floors, arches, walls, retaining walls, etc. using stones that give a distinctive look to your space. 
Our experts at Laguna Niguel Pro Concrete are available on call at (949) 635-7090 to discuss your residential and commercial construction requirements.