Laguna Niguel Concrete Driveway
The Leading Concrete Driveway Contractors in Laguna Niguel, CA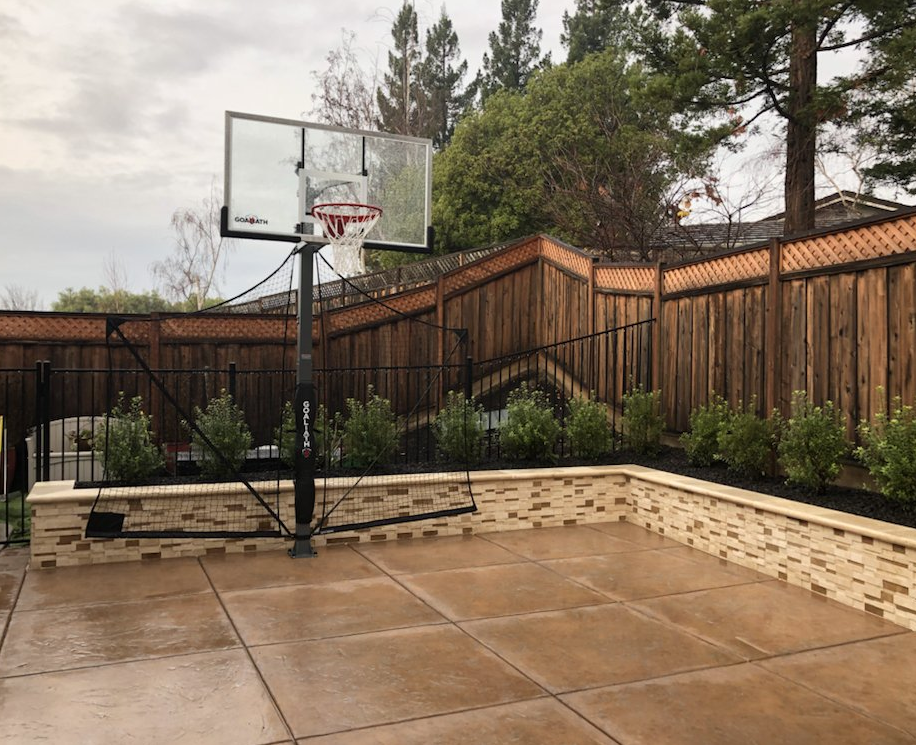 A nicely constructed concrete driveway can completely transform the look of your house. Out of all the places in your house, your driveway needs to be the most well-maintained area. Driving on a cracked, broken, or bumpy driveway may not be a great experience, so investing in building a concrete driveway is definitely a great option. 
Are you planning to construct a concrete driveway for your house? You have come to the right place. Call Laguna Niguel Pro Concrete today to get a free quote for your project!
If you need installations of concrete driveway in Laguna Niguel, dial (949) 635-7090 today.
Concrete Driveway: Designs and Decors 
An amazing feature of a concrete driveway is that you can design it according to your wish. Nowadays, concrete has a lot of variety to offer. In fact, you can easily replicate expensive materials such as stones, rocks, wood, brick, etc. and recreate their textures and looks on your concrete surface. So when you choose to build a concrete driveway for yourself, you are open to choose from thousands of designs, colors, textures, and finishes. There are stamped concrete, colored concrete, stained concrete, among various other options. You can opt for a design and texture that suits best with the look of your entire landscape. 
Advantages of a Concrete Driveway
If you are wondering why you should go for a concrete driveway, let us enlighten you about its benefits.
A concrete surface offers a great amount of resilience and strength for your driveway. Your driveway has to deal with a lot of physical pressure and wear and tear on a regular basis. So, it's extremely crucial that you have a strong, well-built driveway that you can use for smooth driving. 

Constructing a concrete driveway is a cost-efficient process. Concrete is inexpensive and easily available; hence you don't have to shell out a lot of money for this particular concrete work. 

The aesthetic appeal of your concrete driveway would be matchless. As we already told you earlier, you can add different textures and colors to your concrete driveway. Their unique design makes them a popular choice among customers from all over the world. 

A concrete driveway would increase the value of your property considerably. If you plan to sell your property anytime soon, a concrete driveway will surely help you get a higher price for the property. 

It is completely alright if you take very little care of your concrete driveway. Concrete is a sturdy material in itself and doesn't require too much maintenance. 

Concrete is great at tolerating heat and heavy load, so it's a great choice for making driveways. 
Cost of Concrete Driveway Construction
Unlike most other concrete contractors, we do not charge hefty amounts from our clients. We aim to offer the best services at an affordable range. Concrete is not an expensive material, and the exact price will vary depending on your property, the variety of concrete that you choose, etc. To get a free quote today, give us a call at (949) 635-7090.
Why Choose Laguna Niguel Pro Concrete for Constructing Your Concrete Driveway?
Your driveway needs to be hardy and rigid. You surely don't want to make any mistakes while constructing a driveway. Therefore, you should only hire the best professionals in town to get the perfect end result. Laguna Niguel Pro Concrete is a leading name in California, and our professionals will provide you with great services at a reasonable price. Our team of skilled craftsmen will make sure that your driveway is not only sturdy but also looks equally beautiful and presentable. 
If you are living in the Laguna Niguel area and looking for a reputed, top-rated masonry contractor for your project, do give us a call at (949) 635-7090 and we would be glad to assist you.