Laguna Niguel Stained Concrete
The Most Competent Stained Concrete Contractors in Laguna Niguel, CA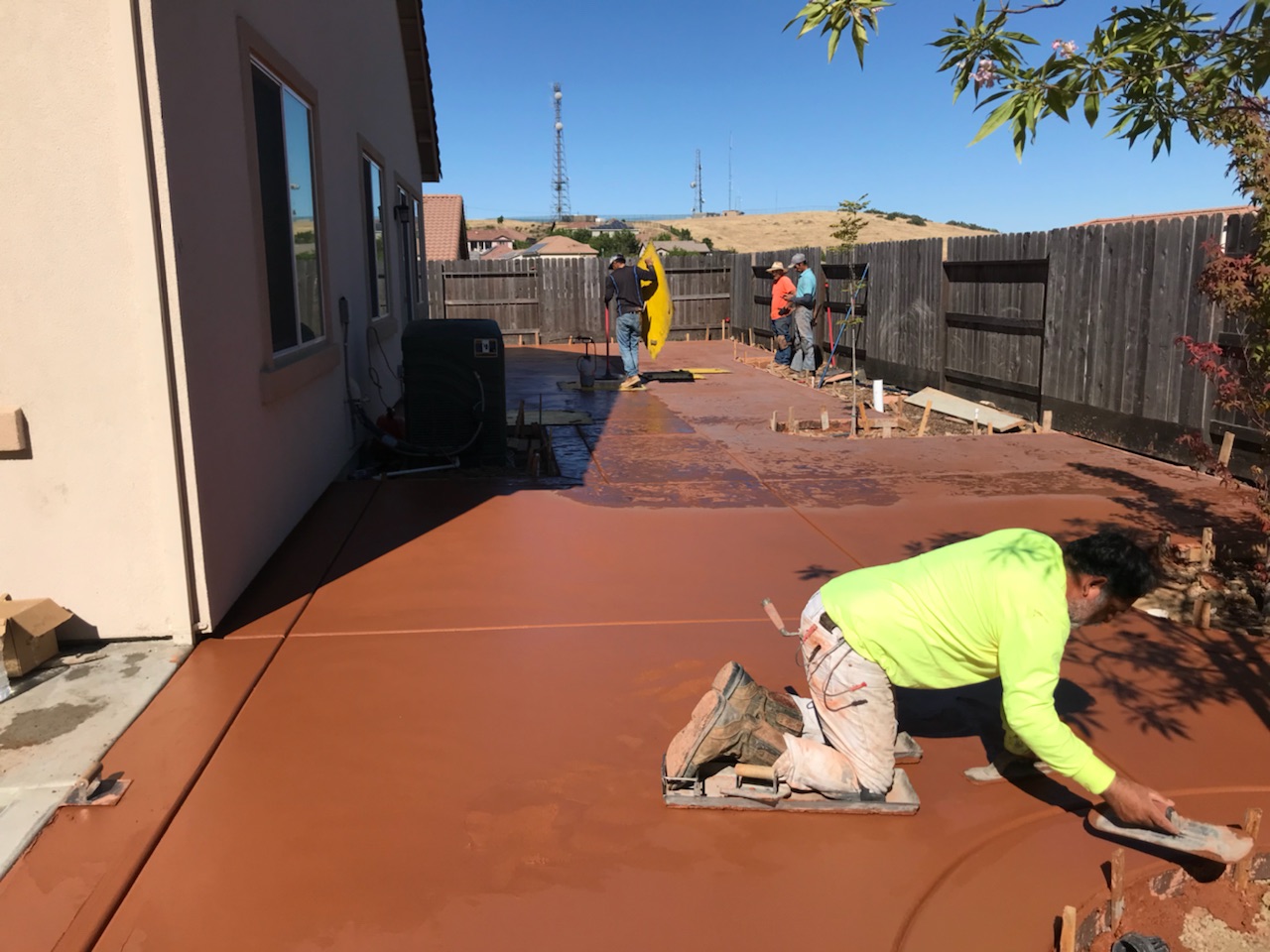 Concrete staining is one of the best decorative concrete options you can have in your home. Staining is famed for its ability to manipulate concrete and make it luxurious and appealing. The only cost-effective option can make your interiors look amazing. Concrete staining is the option to transform homes or interiors for commercial properties perfectly. With this option upgrading your home becomes easier and cheaper.
At Laguna Niguel Pro Concrete, we can professionally stain your concrete surfaces at a budget-friendly price. You need an expert like us to stain your surfaces if they are to look the way you want. With our rich experience in offering concrete services, you can trust us when it comes to staining. Reaching out to us is easier in Laguna Niguel. All you have to do is call us at (949) 635-7090 anytime you need an expert to help you with staining.
You should always be sure to hire a concrete contractor who has the necessary skills to stain your surfaces. Most contractors in Laguna Niguel lack enough experience and may not properly stain your concrete. We can help you avoid ending up with imperfectly stained concrete floors. Reach out to us and get the right professional for the job. 
Which Concrete Surfaces to Stain
One of the reasons why staining is a popular decorative concrete option is that it can be done on any surface. New or old concrete surface, we can stain it and make it lavish. So, no need to replace your floor, just call us and let's stain it. This makes it easier to upgrade your home even without having to replace existing old concrete surfaces.
Concrete staining makes home improvement cheaper, and you will be able to cut on costs if you go for staining. Talk to us today if you want affordable concrete services in Laguna Niguel. We are a contractor who helps you stick to your budget by giving you affordable services.
Does it Fade?
No! Your stained concrete surface will maintain its lavish look for years, even if exposed to light. However, it must have been stained perfectly before it can withstand fading. This makes it important to hire a concrete contractor who has enough experience. That is the only way to achieve a lavish and lasting stained surface.
Contact us at Laguna Niguel Pro Concrete for trustworthy services. Our services will help you avoid extra re-staining or concrete repair costs because they are quality. Call us today at (949) 635-7090, and we won't let you down.
Maintaining a Stained Concrete Surface
Your stained surface needs maintenance to stay perfect for long. Concrete sealing is one easier way to maintain your surface. Sealing helps prevent your surface from damage as a result of continued traffic. It also protects the top layer concrete from being worn out. 
This is helpful as the appealing translucent look will vanish once the surface starts wearing out. Let professionals like us at Laguna Niguel Pro Concrete handle it and get satisfactory results of stained concrete in Laguna Niguel. Call us at (949) 635-7090 today.