Excellent Patio Contractors in Laguna Niguel, CA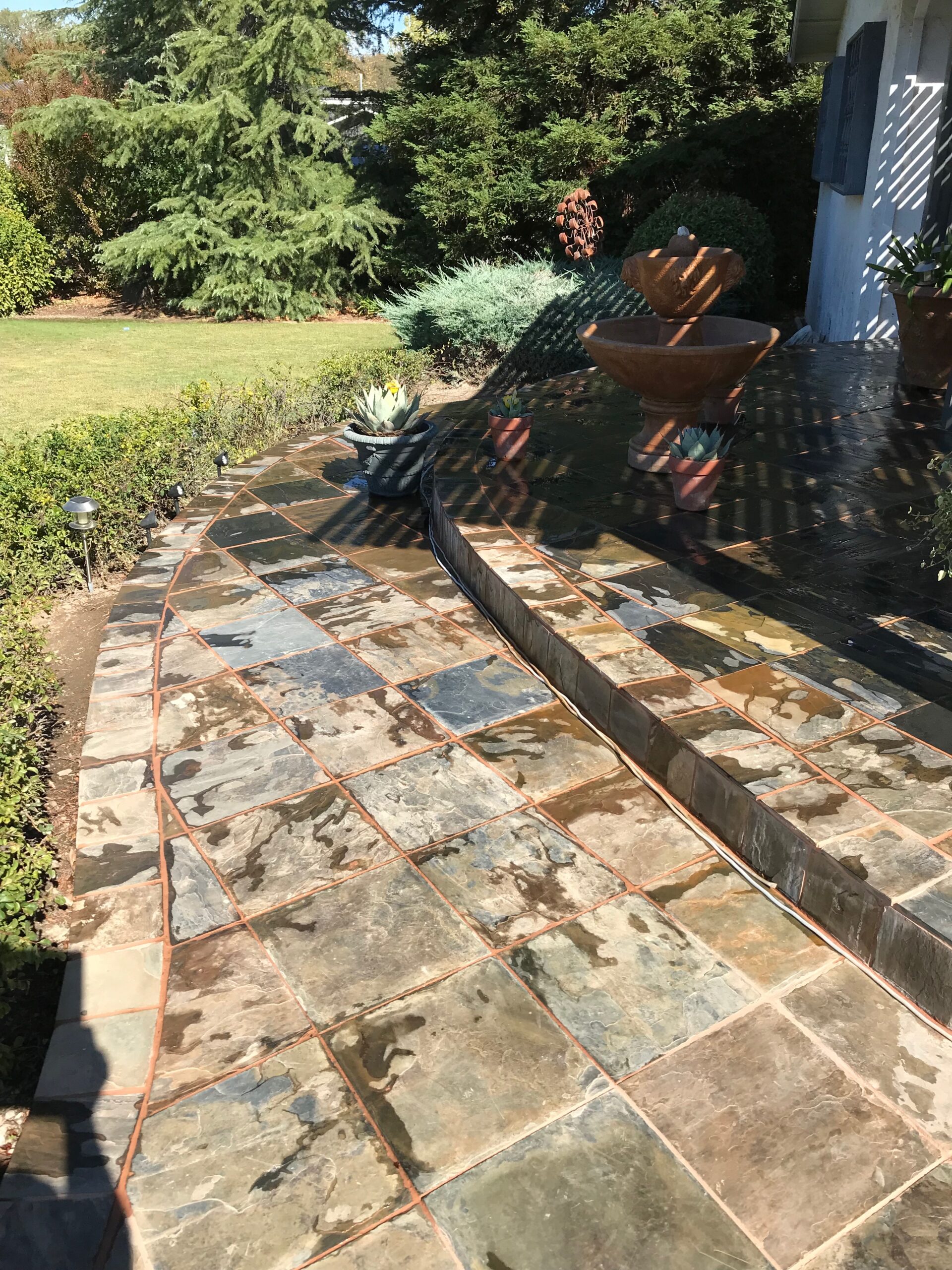 If you are blessed with a little corner of breathing space in your lot, building a patio, there will be an excellent option. A patio can help you in many ways, from small get-togethers to celebrating private occasions with friends and families. Moreover, it becomes your own personal space where you can relax in peace.
An outdoor area that provides you both comfort and privacy is a priceless thing to have. But in order to get your dream patio, there have to be a few things that need to be addressed. Choosing a perfect spot is just the starting point, and it's the tip of the iceberg. Building a patio involves a lot of planning and other steps. But we are here to help you out in that regard.
Call Laguna Niguel Pro Concrete at (949) 635-7090 if you are interested in having a Laguna Niguel patio installed in your place.
Everything You Need To Know About Building A Patio
When it comes to patios, personal taste and choices become very important. At the end of the day, it's the people who are going to want to have a nice time out there, and for that, customizability is the way to go.
Before anything, a proper space must be selected. The ideal space will be right beside the house. The patio should be in close proximity because walking a mile won't help. Finding a space that is not exposed to the outer world is important. That's why backyard and poolside patios are so popular. Also, you will want to have a place that doesn't involve too many stairs.
Once finding a space is out of our way, we will shift focus to materials to build patios. In terms of stability and durability, all of these options are perfect. Concrete is obviously the go-to choice. But let us suggest a few more. Brick is a great option for patios. The pastoral beauty of bricks and the colorful designs go nicely in an outdoor setting. If you want some Spanish vibes, a brick will be your choice. Stones look amazing in patios. The colorful designs and patterns will attract a lot of eyes. Tiles, gravels, and pavers are some more compelling choices out there. If you need to know more about materials and what might suit your plan better, just give us a call at  (949) 635-7090.
Design is the next important thing. A patio with a modern landscape is the most logical choice if your space is not the biggest out there. A minimalistic design with a focus on greenery will save a lot of space and will give you a refreshing look. If you are into late-night conversations and parties, a built-in fire pit will be a great option. Even though the concrete fire pit is the norm, we would advise you to go with a brick one.
If you want a multi-level structure, a nice waterfall structure is always an elegant option. Decorated with rocks, gravel, and concrete, a miniature waterfall will take you close to nature. If you want to have a connection with water, a small pond is an excellent choice. Visitors won't be able to keep their eyes off them. Apart from these, a patio with a built-in fireplace looks great, and if you are planning on big gatherings, focusing on the canopy will be important.
Why Hire Professional Contractor
Considering how these projects are very close to the owner's heart, doing it on your own can appear to be an option. But if you are actually thinking of the safety and the stability of the structure, it's not a wise decision. Only professionals can give you the required experience and guidance for such complex projects. We at Laguna Niguel Pro Concrete provide you the necessary knowledge and expertise so that you can have a flawless patio installation. To know more about us and our services, feel free to contact us! Dial (949) 635-7090.