Laguna Niguel Concrete and Masonry Services
Most Trusted Concrete and Masonry Contractor in Laguna Niguel, CA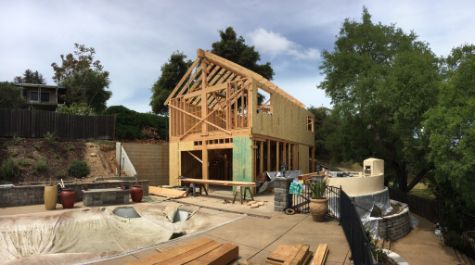 If you are looking for quality and personalized concrete services, then we are the contractor to give a call. At Laguna Niguel Pro Concrete, we are a well-known contractor when it comes to construction services. This is because the services we offer are unmatched; we offer all concrete related services in Laguna Niguel at a price you will love. The only thing you have to do is give us a call on (949) 635-7090, and we will help you accomplish your goals.
Only quality services can save you from disappointments when having ongoing concrete work projects. Unfortunately, most Laguna Niguel contractors can't offer quality services. If you hire such contractors, you risk wasting all you have invested as your project may be done with many flaws. Talk to us for a flawless project in Laguna Niguel.
Our Services
At Laguna Niguel, we are dedicated to providing services that will add to the aesthetics and value of your home. If you want any of the services below, contact us, and we will respond and help you upgrade your home.
Stamped Concrete
We have trusted experts when it comes to stamped concrete. Right from pouring and adding decorative finishes, we handle every step with professionalism to achieve a perfect surface. Stamping concrete for your surfaces comes with many benefits from aesthetics to strength and durability. You will be able to have custom textured and colored concrete surfaces.
Stamped concrete is also stronger than a plain one. With stamping, your surfaces will undoubtedly be able to stand the test of time and keep your home appealing.
Concrete Walls
Contact us for professional concrete wall building and finishing. Being some of the most important structures in home concrete walls must be flawless. Considering its importance, a concrete wall shouldn't be done by a person without proper training. Without experience in concrete works, you will be putting a lot at risk if you go ahead and do it by yourself. Give us a call and let our expert guarantee you safety by constructing a concrete wall for you.
Resurfacing
Concrete resurfacing is a service you should give your old dull concrete surfaces. This is an economical option when compared to replacing the old surface with a new one. Resurfacing, when properly done, will make your concrete surfaces look as good as new. However, its ability to restore your surfaces also depends on the contractor you hire for the job. Hire us at Laguna Niguel Pro Concrete and get the best results.
Cement Driveway
If you want a cement driveway on your property, we are the Laguna Niguel concrete contractor to contact. A strong and durable driveway is what any home needs to avoid constant concrete repairs. A cement driveway, just like most concrete structures, should be built to perfection because of the heavy traffic. Your driveway, if not well built, will start to crack and sink within a short time.
Patios
At Laguna Niguel Pro Concrete, we can install any patio for you, be it a stamped or flagstone one. Give us a call on (949) 635-7090 if your home needs a patio.
These are the concrete and masonry services we offer at Laguna Niguel Pro Concrete:
We also provide concrete and masonry services in areas including: