Laguna Niguel Concrete Slab
Top Concrete Slab Contractors in Laguna Niguel, CA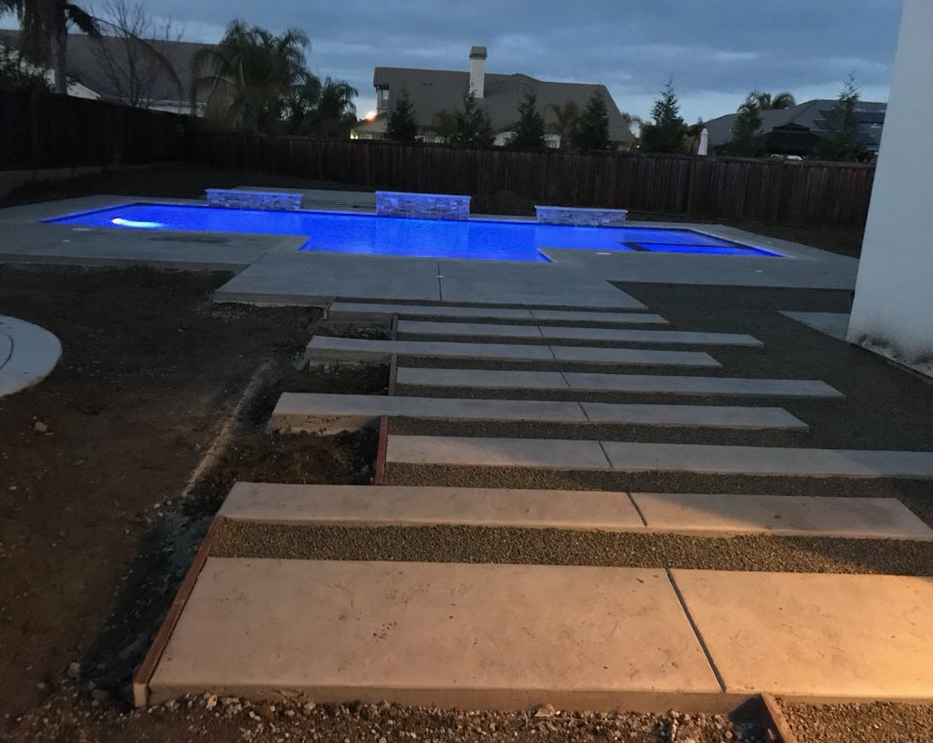 All concrete structures require a solid foundation for support. A concrete slab performs this exact job. The concrete slab is the most important element in building floors and ceilings. When the foundation of your construction is sturdy and reliable, erecting a structure becomes relatively easy. That's why even though pouring a concrete slab appears like an easy task. You should only rely on professionals to execute the work with perfection. Messing up with the concrete structure's key elements can lead to dire consequences, making the structure prone to cracks and breakage in the long run.
If you are in search of a trusted concrete contractor in the Laguna Niguel, California area, you are absolutely in the right place. Our company, Laguna Niguel Pro Concrete, is a top-rated concrete and masonry contractor with a great deal of experience and proficiency for delivering the best masonry services to our clients. To get a free quote today, give us a call at (949) 635-7090, and we will be glad to be at your service.
What is a Concrete Slab?
A concrete slab is usually made of cast concrete. It is basically a three-dimensional horizontal surface that creates the basis for all other concrete structures. Depending on their purpose, concrete slabs can be of multiple types.
Ground-Bearing Slab – As the name indicates, a ground-bearing slab is used for building the ground floor of a concrete building.
Precast Concrete Slab – These kinds of slabs are used in big projects, such as constructing high-rises and skyscrapers.
Beam and Block – These are the most common types of slabs, mostly used for residential projects, and sometimes in industrial projects as well.
Apart from these, there are suspended slabs, reinforced slabs, on-site slabs, among many other variants. All of these serve a different function. Only a professional can determine which kind of concrete slab would suit the best for your project. To get any kind of assistance in concrete related works, we are here to help you out. Reach us by dialing (949) 635-7090 to get a free quote.
Why Build A Concrete Slab?
Concrete slabs are highly durable, provided that a professional contractor has skillfully installed it.
Insects and termites can cause serious damage to your construction. A concrete slab works as a protective agent against these bugs.
You don't need to shell out a huge amount of money to pour a concrete slab; rather, the process is quite affordable.
You can take special precautions while constructing a concrete slab so that it does not become susceptible to cracks over time.
A concrete slab protects the structure from moisture.
A concrete slab offers great thermal performance, i.e., it can endure excessive heat, and protect the entire structure of your building or house.
Cost of Pouring A Concrete Slab
Concrete is not an expensive material to begin with. While most contractors would charge a hefty amount for pouring a concrete slab, we aim to deliver great work within a budget-friendly price. Our highly proficient craftsmen will make sure that your job is done swiftly in a very short time span.
Hire Laguna Niguel Pro Concrete
For a crucial task like pouring a concrete slab in Laguna Niguel, you should only hire a leading concrete contractor, such as Laguna Niguel Pro Concrete. Our skilled professionals will ensure that your slab is constructed with utmost perfection. Since the slab forms the basic foundation of any concrete structure, it needs to have a proper design and built. So when it comes to your project, only trust the best.
We offer all kinds of concrete and masonry services, including installation of concrete pavers, concrete patio, concrete driveway, countertops, stone masonry, stone veneer, and almost everything you can think of.
To hire us, dial (949) 635-7090 right away!