Laguna Niguel Brick Pavers
Leading Brick Pavers Contractors in Laguna Niguel, CA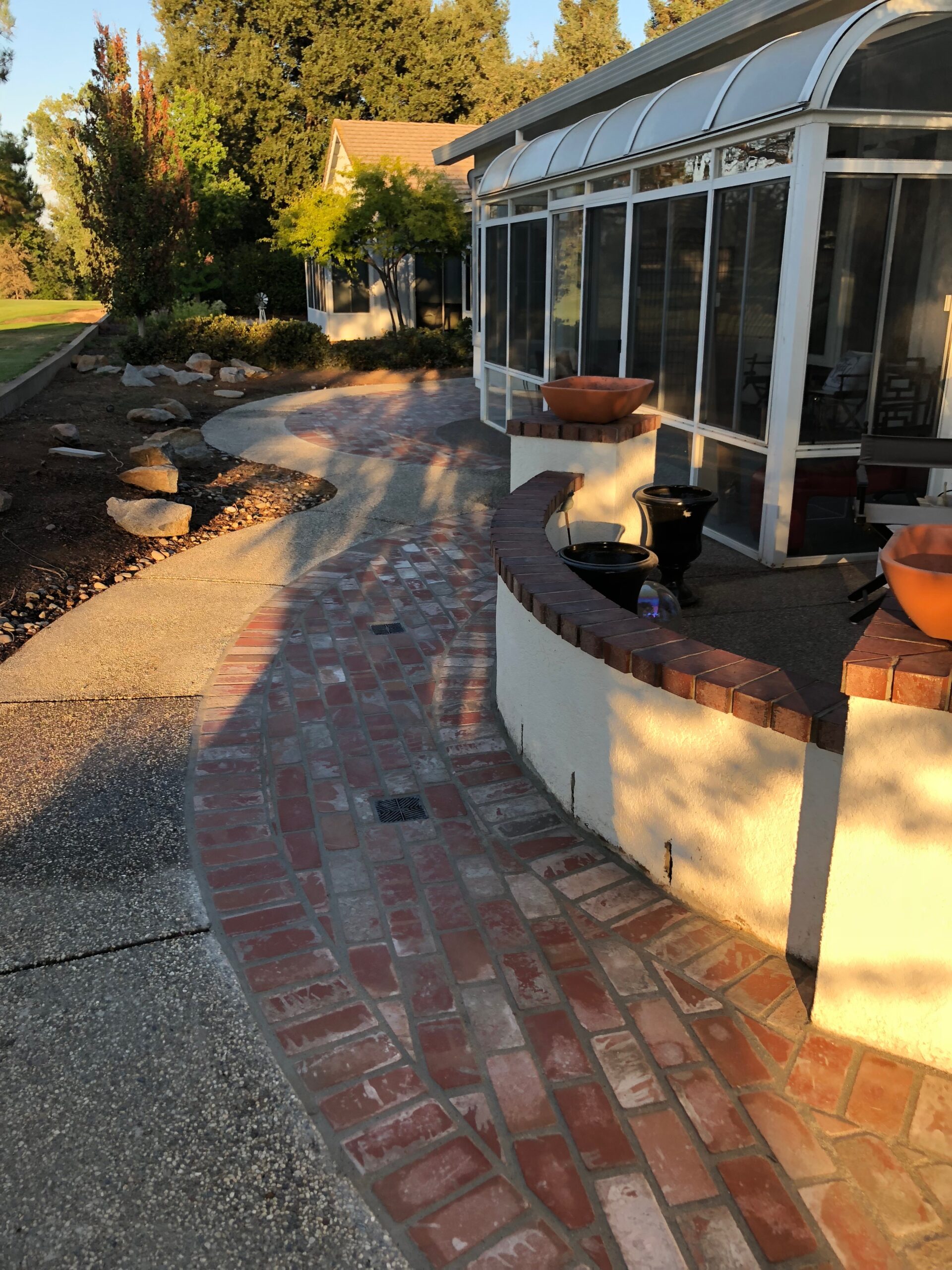 Brick is a wonderful material for all your construction needs. Bricks are being used in the construction space for ages. And with the advent of so many new materials, stones, and faux products, you would think bricks will lose their shine. But it is still widely used in myriads of places. Bricks were traditionally used in building walls and surfaces. They are still the best material to use for building a fireplace.
And they are also used in foundations, backyards, patios, chimneys, and also as pavers. Brick veneer is also a new thing that is picking up pace. With growing numbers of experiments and innovations, bricks are finding new ways to be useful. Considering the pastoral and earthly charm they provide, bricks are never out of fashion.
If you are looking for something to glam up your backyard, driveway, or pathway, brick pavers can be one of the most compelling choices out there. Concrete pavers are used most widely. Even though concrete pavers are reliable, they can often look common and bland. Stone pavers, on the other hand, can be expensive, and in extreme situations, they can falter.
With brick pavers, you can be at peace with both these aspects. Apart from being extremely reliable, brick pavers look amazing, and they are incredibly durable in any situation. But if you need to know more about different pavers and what might suit your project, just give us a call on (949) 635-7090, and we will be happy to help you.
Why Go For Brick Pavers?
Let us focus on the features that make brick pavers an excellent choice in comparison to the average ones.
Brick is a very durable material in general. It has a proven track record of fairing nicely against adverse situations. But with brick pavers, you get more stability. Unlike traditional bricks that come with lots of pores, brick pavers are interlocked with strong joints. That's why, after being laid flat on a surface, as a unit, it provides excellent stability. 

Brick pavers perform effectively when it comes to handling heat or water. Bricks are used to make fireplaces because they are imperishable in front of a fire. For a similar reason, brick pavers also tackle heat and fire without a sweat. Thanks to the textured nature, brick also doesn't tolerate water and rarely develops any slippery surface. All in all, brick pavers are perfect for withstanding extreme situations. All of these are greatly aided by the fact that bricks last long, so you don't have to worry about changing them frequently.

Bricks are made from natural clay. They are heated during the manufacturing process, which helps them in developing a strong resistance to fire. Since they are normally made from soil, bricks tend to differ in color and texture, depending on their regions. This variety adds to the appeal of bricks. The heat and other processes help them in retaining earthly colors that look good, and their natural ruggedness attracts attention.

Another reason to choose brick pavers over anything else is their eco-friendly nature. As we have discussed already, bricks are made from nature, and they also have excellent reusability. That's why the brick manufacturing process goes gentle on mother nature, and it is a great way to go green.
Brick Pavers Installation: Why Hiring Professionals Is The Best Choice
As you have come to know so far, brick pavers are great at providing unique looks, stability, and durability. But, getting the paver installation wrong will result in a faulty structure. This will greatly reduce the functionality of brick pavers. That's why it's always best to hire people who have the necessary knowledge and expertise of the job. At Laguna Niguel Pro Concrete, we always provide the required guidance and experience of brick pavers in Laguna Niguel to get a hassle-free installation. To get a free quote, just give us a call right away at (949)635-7090.