Laguna Niguel Decorative Concrete
The Most Trusted Decorative Concrete in Laguna Niguel, CA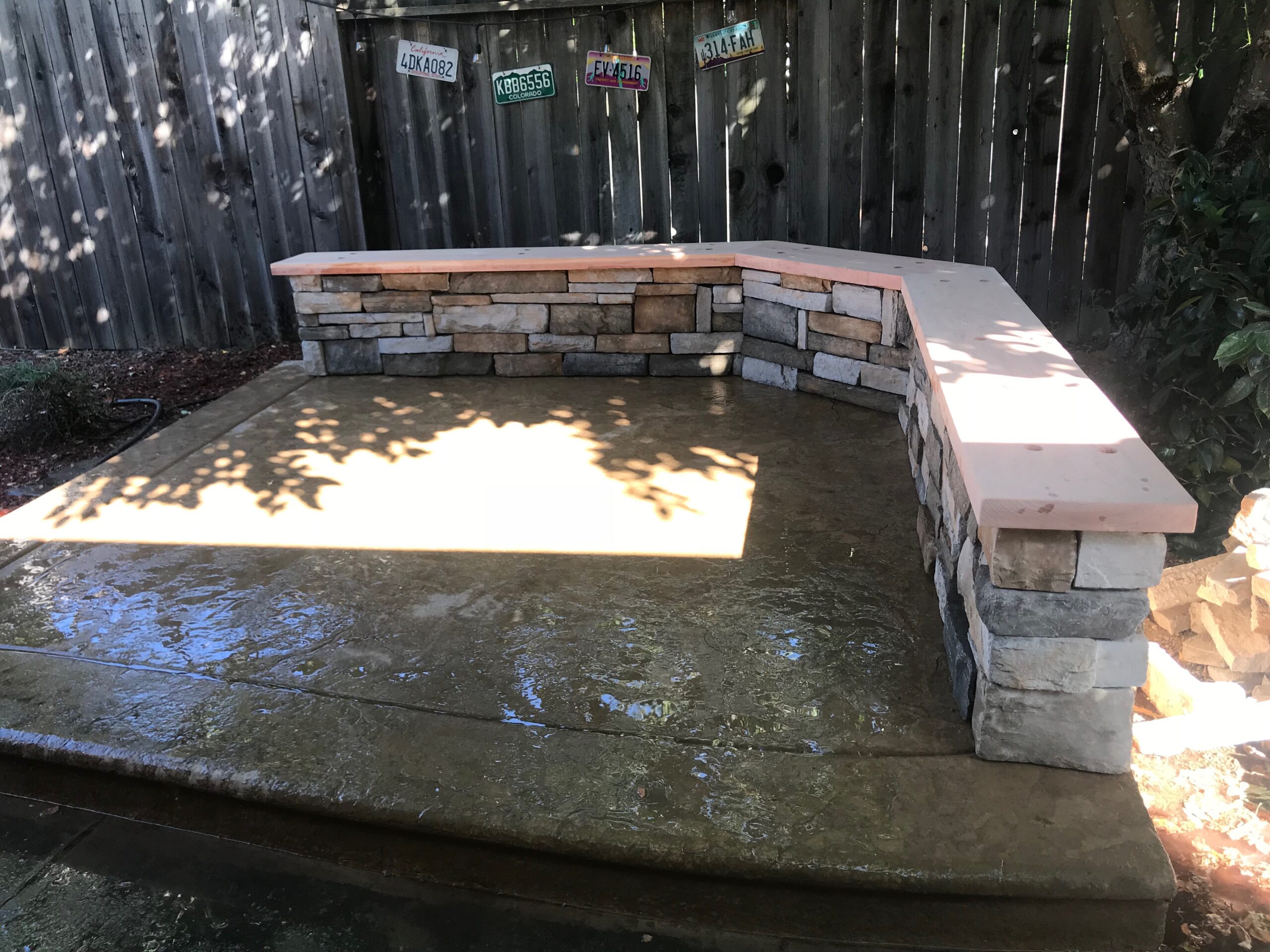 Decorative concrete is a well-known solution for dull and unappealing concrete surfaces. It is the answer for both your unappealing outdoors and indoors. From walkways to interior surfaces like floors, this option will transform your home. Its efficiency in upgrading homes has made it a popular home improvement solution in Laguna Niguel. When you decide to go for this option, you know your home is going to look luxurious and elegant. 
If there is a concrete contractor dedicated to helping you get this type of concrete is us at Laguna Niguel Pro Concrete. We are trustworthy professionals who know exactly what your home wants, and we deliver. If you need concrete surfaces that will add an aesthetic value to your property, give us a call today. Talking to us is now easier as we respond to your calls at our number (949) 635-7090 whenever you need us. 
Once you find a good concrete contractor, it is just a matter of time before your property shoots in value. If you are a property owner who is concerned about your property value, worry no more. Give us a call and let's make sure your property looks amazingly irresistible. At Laguna Niguel Pro Concrete, we are the professional your home needs.
Why Decorative Concrete
This type of concrete does not only bring beauty aboard. It has other amazing properties that make it a better choice over other alternatives. To get the best out of this concrete, make sure you hire a good contractor with outstanding decorative concrete services in Laguna Niguel. Get in touch with us at (949) 635-7090.
Unlimited Design Options
This is one of the best reasons to go for this concrete. With it, there is just a wide variety of designs you can pick from. With customization being easy, you can pick any design and get a custom texture or even color. You can even get a surface that mimics other luxurious paving materials like stone and brick. Talk to us today for this and other concrete services and enjoy expert help.
The Cost
It is way cheaper to work with this type of concrete. For instance, when compared with the price of real cobblestone stamping your driveway to mimic, it costs less. The fact that a stamped surface will look almost identical to a real one makes this type of concrete the most economical choice. With such a cost-effective option and our pocket-friendly concrete services, you won't exceed your budget.
Durable and Easier to Maintain
Whether it's indoors or outdoors, you can bet on decorative concrete to last long. Decorated surfaces are able to resist almost all forms of damage, including; fading, staining chipping, and even peeling. Maintaining these surfaces are also cheap, occasional washing with soapy water is enough to keep your surface in good shape.
For assured strength and durability, let experts like us get you these concrete floors. We have the necessary skills to get you strong and durable surfaces. Reach out to us and ensure your home looks amazing.
Decorative Concrete Designs
These are some of the common design options available.
Stamped Concrete
This design option is achieved by pressing stamps with texture imprints on wet concrete. It's the best design if you want your concrete surface to mimic brick, wood, or any other appealing material. Stamped concrete also makes your surfaces non-slip.
Concrete Dyes
Concrete dyes are used to change concrete's color. Dyes work best with interior surfaces since dyed surfaces can fade when exposed to sunlight. This design option is ideal for achieving luxurious looking interior surfaces. Hire us at Laguna Niguel Pro Concrete and get the best-decorated surfaces that will give your home a new look.
Engraving Concrete
Shapes and patterns of your choice can be engraved in your surfaces using special tools. Engraving will work well with outdoor concrete surfaces like patios or walkways. We have a team of professionals with experience in engraving concrete. Call us at (949) 635-7090 if you need an engraved surface.