Laguna Niguel Concrete Resurfacing
Most Trusted Concrete Resurfacing Contractors in Laguna Niguel, CA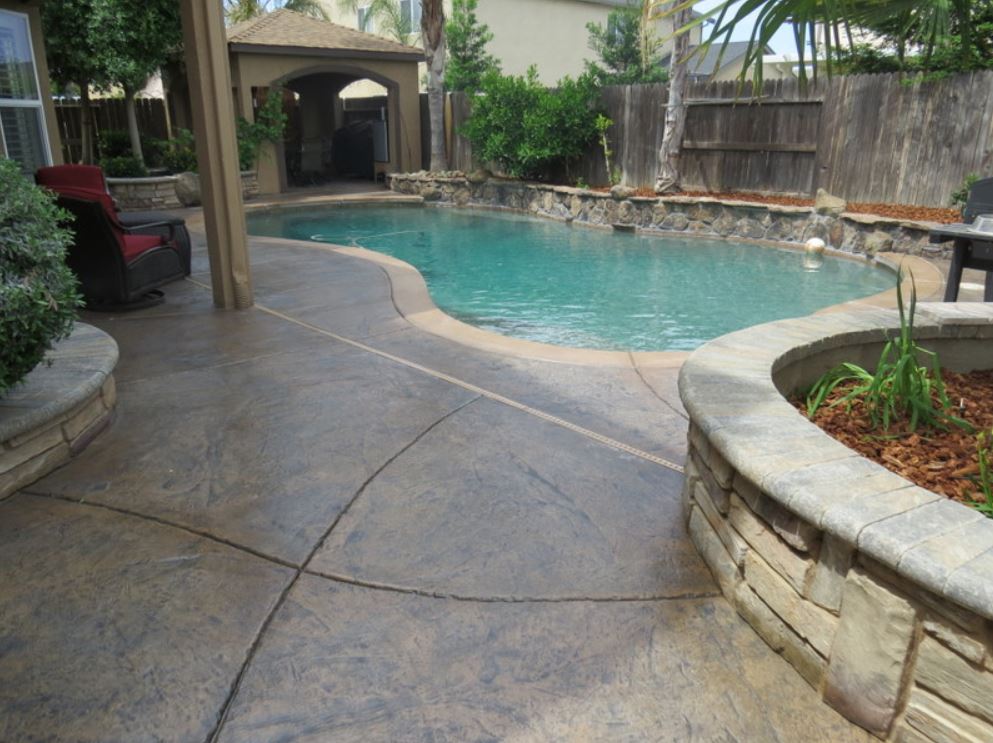 Are you bored of your old, boring grey surface? Want to add some variety to your floor, patio, sidewalks, and driveways? A concrete driveway is a right solution for you. If you are living in the Laguna Niguel, CA, area, and looking for a top-rated contractor for your concrete project, you are absolutely right. To know more about us and our services at Laguna Niguel Pro Concrete, feel free to get in touch.
We offer the best concrete services, including concrete resurfacing in Laguna Niguel. Contact (949) 635-7090 and get free quotes!
What is Concrete Resurfacing?
In case you are not aware of what concrete resurfacing actually is, let us elaborate. Concrete resurfacing is the process of overlaying the existing surface with new concrete. Be it for a brand-new look or getting rid of imperfections on the surface, concrete resurfacing is a convenient way to repair your old surface. There is no need to get rid of the previous surface. Pouring a layer of fresh concrete over the floor is enough to create a new surface out of it. Whether it's your concrete driveway, patio, sidewalk, or any other area, you can do concrete resurfacing almost everywhere.
Are you planning to get concrete resurfacing done in your house? Get in touch with us by dialing (949) 635-7090 and get a free quote today. 
Does Concrete Resurfacing Work? 
A lot of people wonder if concrete resurfacing actually works. Let us tell you, it works great, especially in floors that have minor cracks and imperfections. Moreover, refinishing the concrete is an ideal option if you're looking for a glammed-up surface. Let's have a look at the advantages of concrete resurfacing. 
First and foremost, concrete resurfacing is easy on your pocket. Since you are not entirely removing the old surface, the process is much less expensive than any other option available. 

In the case of minor cracks, uneven surfaces, bumps, and fissures, concrete resurfacing is a good solution. 

Concrete resurfacing is not a complicated process. All you need is the right amount of concrete to spread evenly across the surface so that the cracks and holes can be cured perfectly. Professionals would do this for you in a jiffy. 

Concrete resurfacing makes your surface even more sturdy and resilient. After refinishing, the surface can endure natural pressure, daily wear, and tear, and other factors with much ease. 

Concrete resurfacing is a long-lasting thing. The floor, once repaired, is going to retain its strength for a long, long time. 

The variety of designs, styles, and textures are endless. You can easily recreate the looks of natural stones, wood, bricks, and any other material you can think of. If you don't wish to have the usual grey concrete for your resurfaced floor, you can opt for decorative concrete, stained concrete, colored concrete, or even concrete stamps for a beautiful look. 
Where Can You Do It? 
You can choose to do concrete resurfacing almost everywhere you can think of. Usually, driveways, patios, sidewalks, pavements may require concrete resurfacing. 
Driveway
Driving on a bumpy or cracked surface is not only unpleasant but also risky. The minor cracks can soon turn into bigger ones, leading to more damage to the surface. Hence, right after you notice some issues with your driveway, it's better to get concrete resurfacing done soon. Moreover, if you simply want to change the look of your old driveway and give it a makeover, concrete resurfacing can help you out.
Patio
Since the patio is a place for relaxation, this area should be the coziest part of your house. Concrete resurfacing can help you in rejuvenating your patio with an entirely new look. 
Sidewalks
The sidewalks of your house need to look proper and tidy, as they add a lot of value to the aesthetic appeal of your landscape. Concrete resurfacing can definitely help you with revamping your sidewalks.
Why Choose Only The Top Professionals
Concrete resurfacing is a much simpler process than any other concrete related job. However, since resurfacing is a long-term investment, you should only choose skilled professionals to do this for you, as you surely don't want to mess it up in any way. At Laguna Niguel Pro Concrete, our highly experienced masons can take care of the entire task for you, and you can sit back and relax.
Call us now at (949) 635-7090!