Laguna Niguel Stamped Driveway
The Most Reliable Stamped Driveway Contractors in Laguna Niguel, CA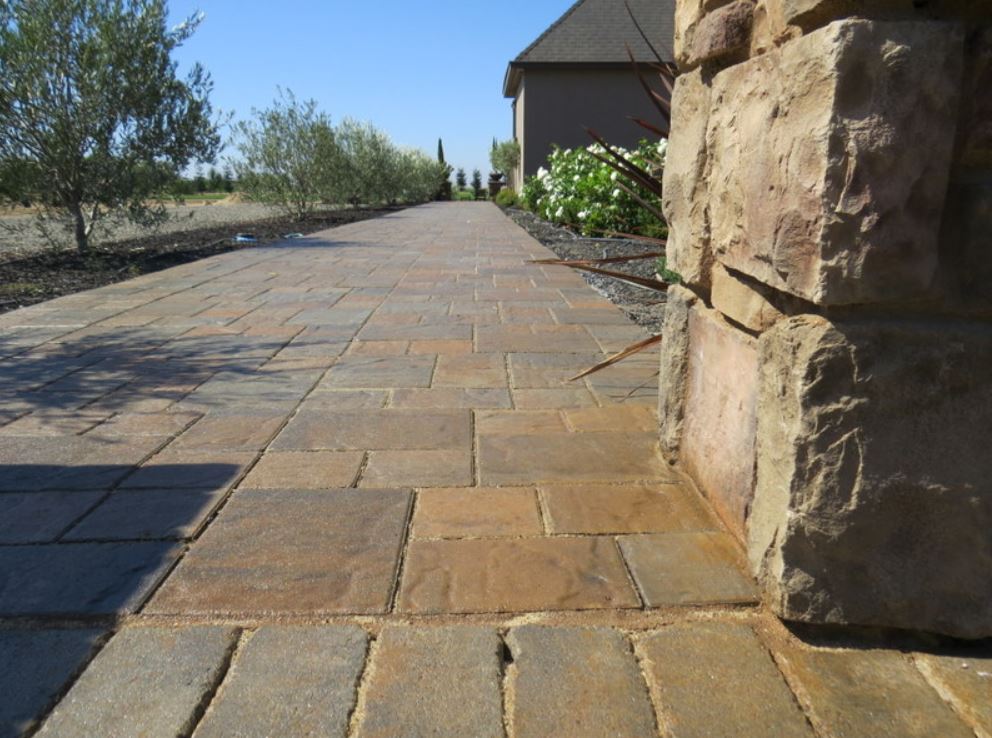 Driveways must be perfect if your home has to be appealing. A dull grey driveway will greatly affect the way a home looks as further as aesthetics are concerned. One of the proven ways to avoid having such a dull outdoor is installing a stamped driveway. This type of driveway has helped transform hundreds of homes in Laguna Niguel. Give us a call at (949) 635-7090 if you are looking for a concrete driveway contractor to get you this driveway.
Besides beauty, this option comes with other outstanding properties that can't be found in other alternatives. With a professional concrete driveway contractor in Laguna Niguel like us, you are assured of a perfect driveway. We are the concrete experts in Laguna Niguel, and you can bet on our experts to get you an attractive strong driveway.
At Laguna Niguel Pro Concrete, we have handled driveways for homes and those for commercial properties, and you can trust us to deliver. We know exactly what you want, so you can sit back, relax, and wait for it. Contact us, and you won't be disappointed.
Why Stamped Driveway?
You are probably asking yourself why to go for stamped instead of a plain one. Here are the reasons you should hire us to get you a stamped driveway for your property.
The Strength and Durability
When talking about driveways, strength, and durability is the main concern. We all know how strong a driveway should be because of the traffic and weight it takes. Generally, concrete is known to be strong and durable, but it is bound to give in after some time. Here is where stamping makes the difference.
A stamped driveway has proven to be more strong and durable than the common plain concrete driveway. Concrete will resist cracking and even chipping for a longer time if it is stamped. This is why you will need a stamped driveway if you don't want constant concrete repairs. Talk to us today at Laguna Niguel Pro Concrete if you want a durable driveway that can stand the test of time.
The Aesthetics
Stamped concrete gives us the ability to manipulate concrete and achieve maximum beauty. A stamped driveway can be designed to achieve a wide variety of beautiful textures. If a customized driveway is what you have been looking for, look no further as this is the option. With our proven track record, you know you are going to get an amazing custom driveway.
You will be able to mimic any surface you fancy thanks to stamped concrete. If cobblestone is what you admire, we will get you a driveway that looks exactly like cobblestone. This option has got you covered when it comes to the aesthetics of your home. Reach out, and we will respond as soon as possible and get you a driveway that mimics your favorite surface. Our number (949) 635-7090 is open, and calling us is a sure way of getting hold of us.
The Cost
A stamped driveway may cost more than a plain one, but looking at it from the aesthetic point of view is cheaper. When you go for a stone driveway, you will pay more when compared to stamping your driveway to look like stone. This is just the right option if you don't want to overspend but get an aesthetically appealing driveway.
When you work with us at Laguna Niguel Pro Concrete, you get to enjoy budget-friendly prices on all our concrete services. Save money by letting us stamp that driveway for you and avoid the stress that comes with overspending. Reach out to us, and we will be there to make sure you don't spend more.
Finding the Right Concrete Contractor
This is the most important step when it comes to starting your concrete project. A trustworthy and competent concrete contractor will get the job done perfectly. But an incompetent one cannot be trusted to deliver. It is important that you do scrutinize a contractor before hiring them. We are here for you at Laguna Niguel Pro Concrete if you need a contractor who will undoubtedly deliver.
Before hiring a contractor, you should compare prices and ask for references. References will help you hire a contractor who will give you satisfactory services. At Laguna Niguel Pro Concrete, we have a proven track record, and if you ask around, our reputation is a good one. We are the right professional for your driveway. Get in touch with us at (949) 635-7090, and we promise to give you worthy concrete services.